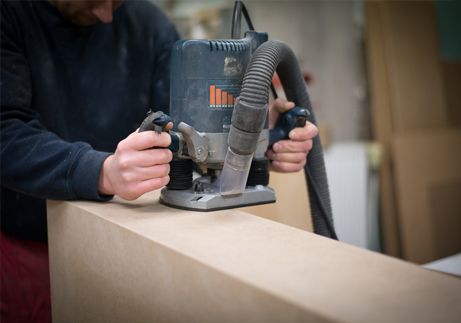 What and how we perform
We mainly use MDF for our enclosure material. The boxes are folded at an angle of 45 degrees using a lock connection, which additionally increases the gluing surface, strengthening the stiffness and strength of the structure.
We offer a finish with both natural and modified veneers with the possibility of any staining. We have access to the majority of veneers offered on the Polish market. The offer also includes the option of finishing with varnishes in any colour from the RAL palette in high gloss, semi-matte or full matte.
In addition to the enclosures we can make frames traditionally mounted on pegs or magnets and stands. For demanding customers, we offer a choice of colour and veneer on the basis of the provided pattern.